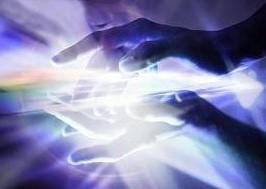 Transformative Touch Massage Therapy
Philosophy of Healing:
It is my goal to create more peace and harmony in the world by helping people evolve to the highest level of health, vitality, and peace available to them. As we evolve into happier, more peaceful and more vital people the world evolves with us.

In addition to doing massage, I like to ski, hike, river raft, soak in hot springs and appreciate beauty and nature. I love my husband, my wonder dog Osage and my family of friends.
My work is a great source of inspiration for me and it is my intention to to share the gift of touch and healing with others!
Training:
Certified Massage Therapist~Healing Spirits Massage School
Certified Shiatsu Practitioner~ Boulder School of Massage
Certified Thai Massage Therapist~White Lotus Foundation
Certified Yoga Instructor~Colorado School of Yoga
Certified Hypnotherapist~Colorado School of Counseling and Hypnotherapy
M.A. Communications Disorders~University of Colorado
Chi Kung Healing Practitioner~The Center Place